The Amphibian and Reptile Trust International is pleased to support The High Ambition Coalition (HAC) for Nature and People. HAC is an intergovernmental group of more than 50 countries co-chaired by Costa Rica, France and the United Kingdom. Their purpose is to develop an ambitious, science-driven global deal to safeguard nature and humanity's future. The key elements of the plan are:
Sustainable management 
New spatial targets to protect biodiversity (30x30) 
Improved management of existing protected areas 
Increased funding 
Implementation 
This initiative will be on center stage at the 15th meeting of the Conference on Biological Diversity. 
ARTI's mission aligns specifically with the new targets to protect biodiversity or what is often being referred as the 30x30. This is a science-based plan is to protect 30% of the world's lands and oceans by 2030. This is a requirement if we are going to stem the tide of mass extinctions around the globe and ensure the natural production of clean air and water. Currently, an estimated 15% of the world's land and 7% of the oceans are protected. We have a lot more work that needs to be done. 
For more information visit The High Ambition Coalition for Nature and People
Recently, the United States Government announced an effort to save 30% of the country's land area by 2030. Currently, the United States has an estimated 12% of lands as permanently protected. 
The Amphibian and Reptile Trust International supports the efforts of Northeast states protecting the Wood Turtle. You can help our efforts to protect habitat for turtles found in the northeast.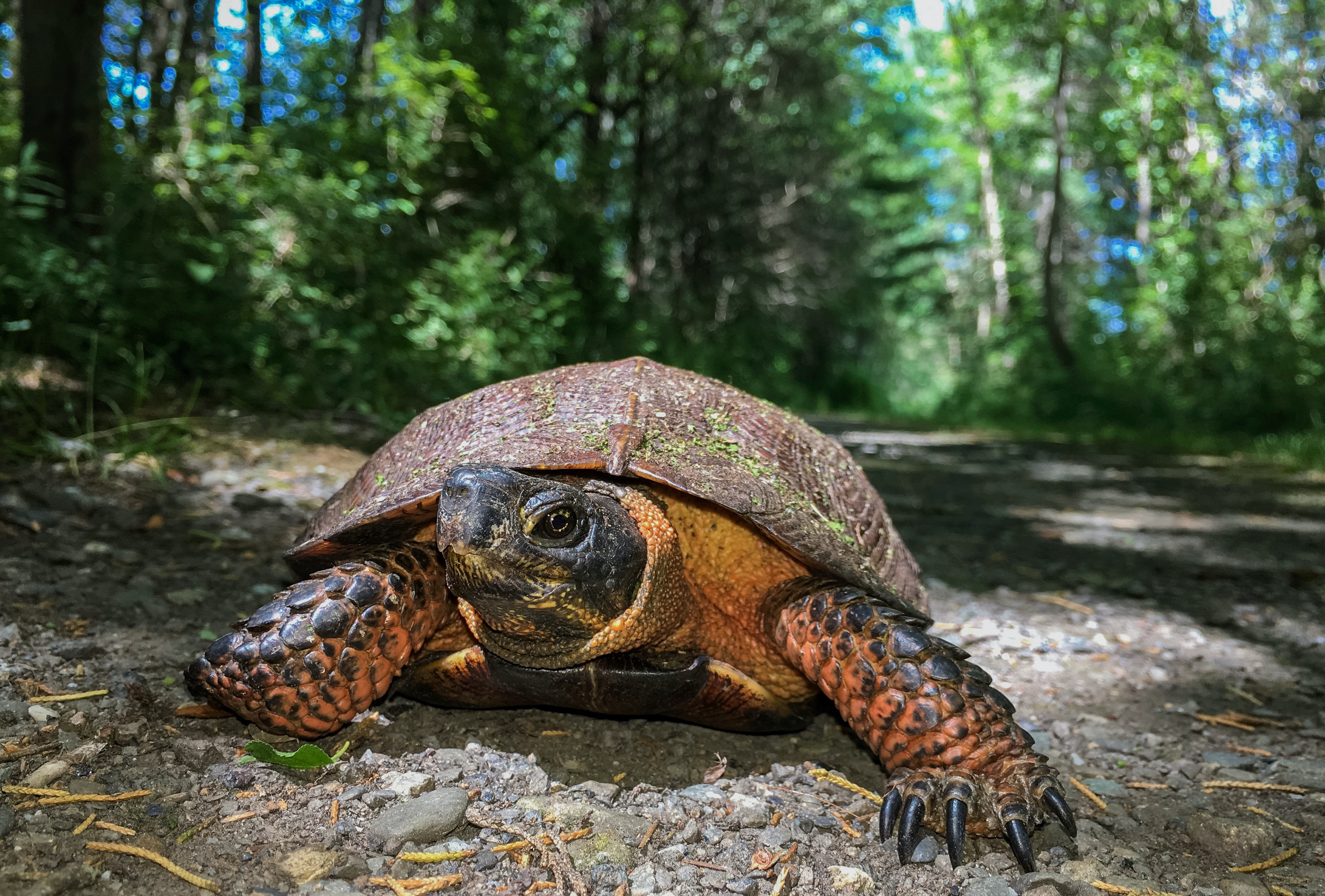 Below is the press release from the U.S. Fish and Wildlife Service announcing $1 million in grant funding to 13 states for Wood Turtle protection. 
Press Release
Northeast states receive federal grant to conserve rare turtle, combat poaching 
Funding from the Competitive State Wildlife Grant Program will support continued scientific collaboration to address range-wide decline of wood turtle.
Our newest project is again partnering with the World Land Trust and local partner Conservacion de Anfibios to create the Cuetzalan Cloud Forest Amphibian Sanctuary. This proposed sanctuary is initially targeted for 8 ha (19.8 acres) of tropical cloud forest. See the map below. The preserve will protect the critically endangered Cuetzalan Salamander and ten other species of endemic amphibians, such as the Large-crested Toad, Veracruz Salamander, Xicotepec Salamander, Porthole Treefrog, and others. (add map of project)
Support this Project