Andrew J. Mackie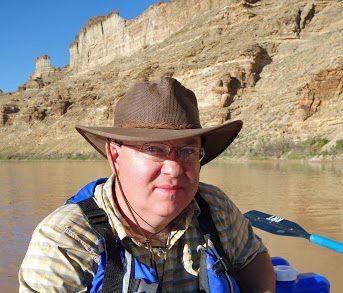 Andrew grew up in New York State's Hudson Valley. He was interested in nature at an early age, exploring the forests, wetlands and streams near his home. Andrew has a B.S. in biology from the State University of New York at Geneseo and a M.E.M. from the Yale School of the Environment. 
His conservation career started by working with the National Audubon Society at Constitution Marsh Sanctuary along the Hudson River. During his time here, he worked on a common snapping turtle project and helped maintain the public wildlife exhibits. He moved to Florida as the Assistant Director of Audubon's Corkscrew Swamp Sanctuary, a 15,000-acre wildlife preserve including a great diversity of amphibian and reptile species. He was involved with Everglades restoration projects and policy. After seven years in Florida, he returned to New York with Audubon's state office in Albany. In 2006, Andrew changed direction and focused on land conservation working for the Great Land Trust in Anchorage, Alaska and then as the Executive Director of the Central Colorado Conservancy in Salida, Colorado. He is currently the Executive Director of the Scarborough Land Trust in Scarborough, Maine. 
Andrew has extensive experience in land conservation and has worked on multiple conservation easement and fee acquisition projects in several U.S. states. His background includes a wide range of experiences in different habitats in North and South America. 
In addition to his passion for amphibians and reptiles, Andrew is an avid birder. He also enjoys hiking and kayaking near his home in Maine and international nature travel. Andrew is a founding member of the Amphibian and Reptile Trust International.