Bruce M. Fulmer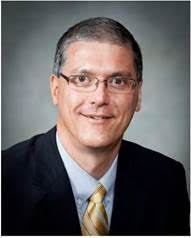 Bruce hails from upstate New York and grew up in the foothills of the Adirondack mountains. His love for the outdoors and nature was spawned at an early age spending time hiking, camping, biking, sailing and in general exploring about.   In addition to New York, Bruce has lived in the Pacific Northwest, southern California, and the Northeast. He has traveled a fair bit to Costa Rica as well.  Bruce has a B.A. in physics from the State University of New York at Geneseo and an MBA from the University at Albany.
Bruce started his professional career in the early 1990's holding several positions in the energy conservation, load management and renewable energy fields.  After eight or so years he jumped at an opportunity and moved to San Diego to be near the ocean and to explore another passion, teaching people about finances. There he ran his own financial planning practice for six years.
Bruce eventually found his way back east and back in the energy field and has since 2008 worked for a leading renewable energy company. He currently is a Project Director leading a team of project managers with oversight of $3+ billion of wind energy projects annually throughout North America.
Bruce is a founding member of the Amphibian and Reptile Trust International.